Place food in one cup, and two empty cups underneath it. Ask your dog to guess which cup the treat is in. The goal is to get your dog to pay attention, develop his senses of smell, and follow guidelines.
You can organize a gymkana with treats and your dog's favorite foods. You can hide their sweets in different places throughout the house, including under objects or under plastic cups. Your pet may find them. Your sense of smell will be stimulated.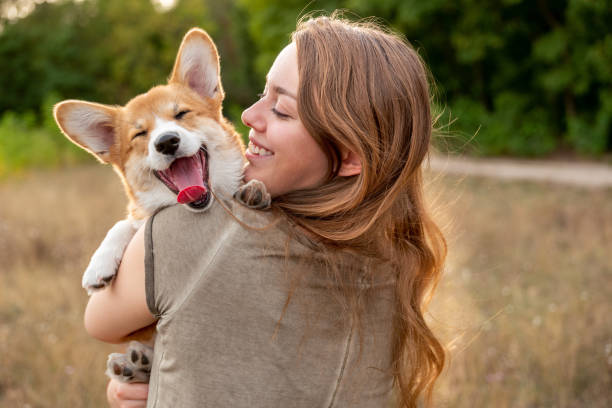 GAMES AT THE DOOR of the HOUSE WITH THE PUPPY
This is a great game because dogs often get anxious when their owners leave. Dogs already know that they must be with their people for a while when their owners are gone. How can we prevent this from happening? Teach them that sometimes funny things happen at their door. Open the door and ask your dog to remain still. The process is repeated six to seven times, opening the door, giving the command, closing the door, and then going back in. When your dog obeys you and does the things that you ask, be sure to praise him.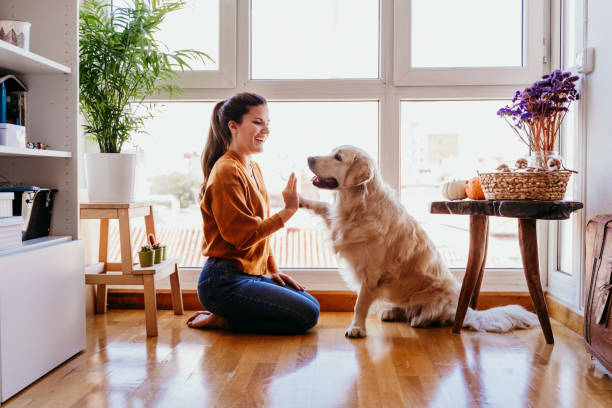 You can make your dog relax and let him forget his anxiety. It is normal for your dog to feel anxious before you leave. Your dog will need to get some steam. As a reward, let him run and jump with you at the end of the game.
GIVE THE PAW, A PERFECT GAME FOR PUPPIES
You can teach your pet to obey your commands and to recognize your authority. These games build relationships between you and your dog. Your pup will be happy to receive praises and a pet in return for obeying you.
BITE GAME WITH YOUR PUPY
Dogs bite is one of their biggest problems. Dogs bite unintentionally, sometimes playing, as biting is a natural instinct. As they get older, their soft puppy bites can become more severe and even dangerous. It is important to teach them from an early age not bite. How do you do it? Play the game.
So that our dog can have fun with the food, we will shake hands. We will let her have it as long as she's only sucking on it. If she starts to bite a bit more, we will make a cries of pain. Do not shout too loud, get her attention. Your voice will teach your dog that he shouldn't squeeze as hard. You can reward him with a treat or cookie.
PLAY TUG of WAR WITH YOUR PUPPY
You can use a rope or, if you have a small one, a rag, or cloth. Pull on the boy gently if he's biting you.
HUNTING GAMES WITH YOUR PUPPY
Puppies love to play catch. It's your instinct. It's true for dogs and cats, but also in puppies. His human can be his best friend and he can turn into another dog just like him. To imitate a puppy, you will need to get on your feet and slowly approach your dog. You can also stand up and walk at a slower pace. However, the look is crucial. As if you are threatening your dog with an attack, look at him and then run toward him. Give him kisses, bite him, hug him, etc.
These games are for puppies. Your dog and you will have fun learning together.

This may be of interest to you:

How to train a puppy

Watch what happens when kittens are reunited for the first time

GALLERY IMAGE: THE BEST GAMES PUPPIES: HOW to HAVE FUN WITH YOUR DOG